Being natural oasis amidst huge steppe land, for a long time Burabai had been a favorite place for nomads. Due to the nomadic lifestyle and late introduction of literacy, most of history is known in verbal, as legends and ethos or is not known at all. But this does not bother enjoying the beauty of local nature.
What is known for sure, is that the doctors present among the first Russian settlers soon discovered healing properties of the local air for lung diseases: pneumonia, asthma, and even tuberculosis. After many attempts, in 1914 investment to build a lung sanatorium here was promised by central authorities in Saint Petersburg, however, was set aside by the World War I that raged the same year.  Strangely this war helped Burabai development in a quite unexpected way: German prisoners of war built a road along the Burabai lake that is still in use. Renowned German accuracy shows itself even a century later – this road is still in use and rarely requires any repair.
After the Socialist revolution in 1917, Bolsheviks gave a momentum to construction and several lung sanatoriums were built here for Red Army soldiers. Before the World War II Burabai was visited by such famous Soviet persons as general Karbyshev, academics Kurchatov, and Vernadsky. This area was also a favorite place of Leonid Brezhnev – a leader of USSR, who worked in Kazakhstan for 2 years.  Besides, Burabai area is also closely connected to the outstanding person of Kazakh history – Ablai-Khan. About all of these and more, you will learn during the tour.
During this tour, you will learn the history, geography, and climate of the region, walk along the lake to observe interesting rock formations. You will climb Bolektau hill (146 meters) and optionally the Bastion rock (300 meters). Take numerous pictures and experience local folklore.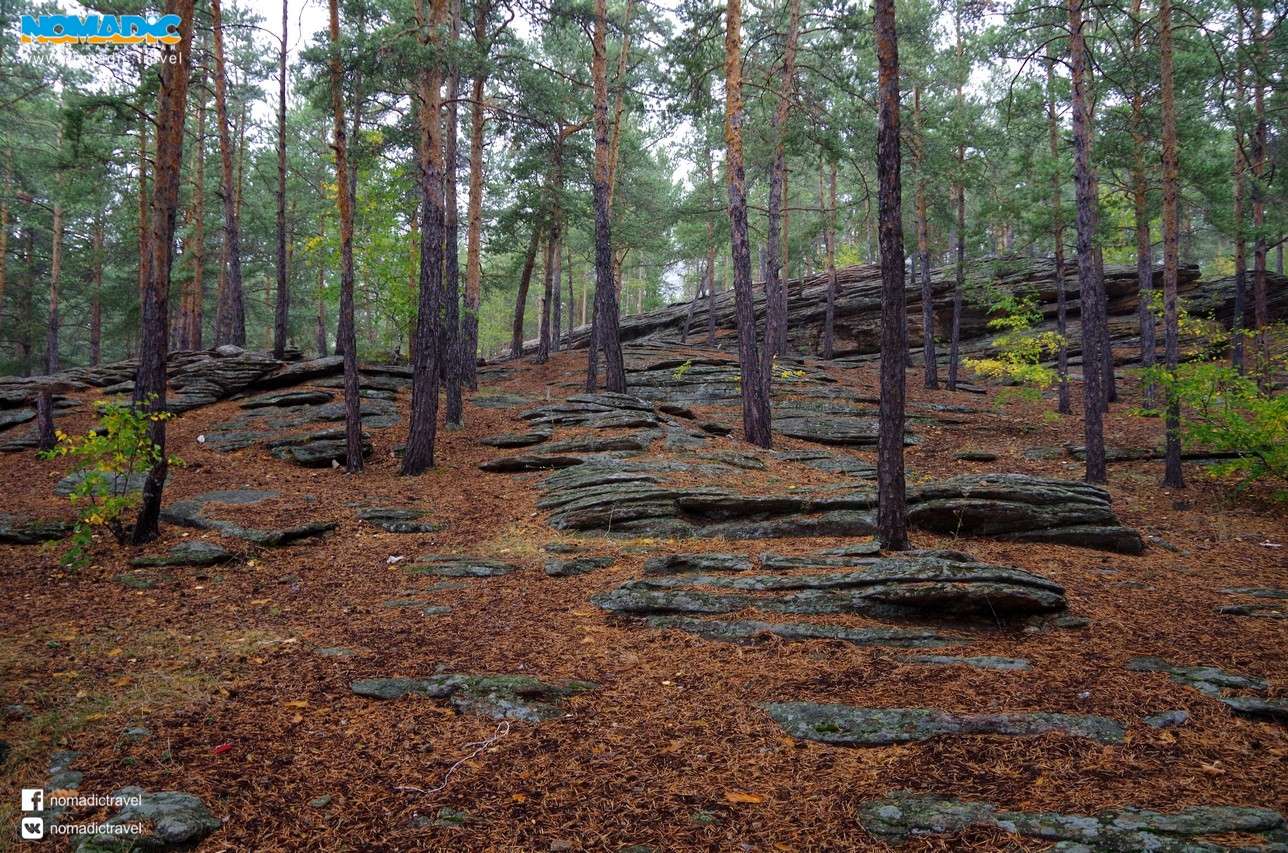 Cost of the tour
| | | | | | | |
| --- | --- | --- | --- | --- | --- | --- |
| Group size | 1 | 2 | 3 | 4 | 5 | 6 |
| Price, KZT |  166920 | 179920 | 192920 | 247000 | 260000 | 273000 |
Cost of the tour without transport
| | | | | | | |
| --- | --- | --- | --- | --- | --- | --- |
| Group size | 1 | 2 | 3 | 4 | 5 | 6 |
| Price, KZT | 57123 | 67837 | 78550 | 89263 | 99977 | 110690 |
The above-mentioned prices include: all transfers according to the program, lunch, service of a driver and an English-speaking guide-interpreter, ecological taxes.  This tour is also available for big groups (up to 40 persons). 
The above-mentioned prices do not include: insurance, visa and consular fees, the cost of traveling to the starting point of the route (Astana) and way back.
DISCLAIMER
The program of the tour might be changed due to the force majeure circumstances, including (but not limited to):
– official prohibitions on visiting specially protected areas (national parks, reserves, sanctuaries, etc.) due to epizootics or epidemics, fire-setting and other reasons;
– official prohibitions on visiting sites, located in the territory of the former Semipalatinsk nuclear test site and Kurchatov town, Saryshagan test site, Baikonur city and Cosmodrome site, and other areas with limited access;
– cancellation/postponement of plane, train and other transfers;
– extreme weather conditions (steppe fire, snowstorms, lasting rainstorms, etc.) and its consequences (washed out roads, snow drifts, damaged bridges, etc.);
– traffic restrictions (closures);
– other natural and administrative circumstances beyond the control of the company "Nomadic Travel Kazakhstan".