Korgalzhyn State Nature reserve is the biggest reserve of Kazakhstan, included in the UNESCO World Heritage list. It is situated 130 km to the southwest of Astana city and comprises huge steppes and lakes. On the territory of the Korgalzhyn nature reserve the unique sites of wetlands, providing a home for the biggest and the most northern population of greater flamingo, are protected (flamingos inhabit this area from mid-April to September). In this period you can also watch "skillful fish hunters": dalmatian pelicans and cormorants, graceful common herons and egrets as well as demoiselle cranes.
The beginning of May is considered the most interesting period since it is the time when Shrenk tulips begin to bloom and all steppe is covered with bright tints of these wonderful and rare flowers, included into Red book.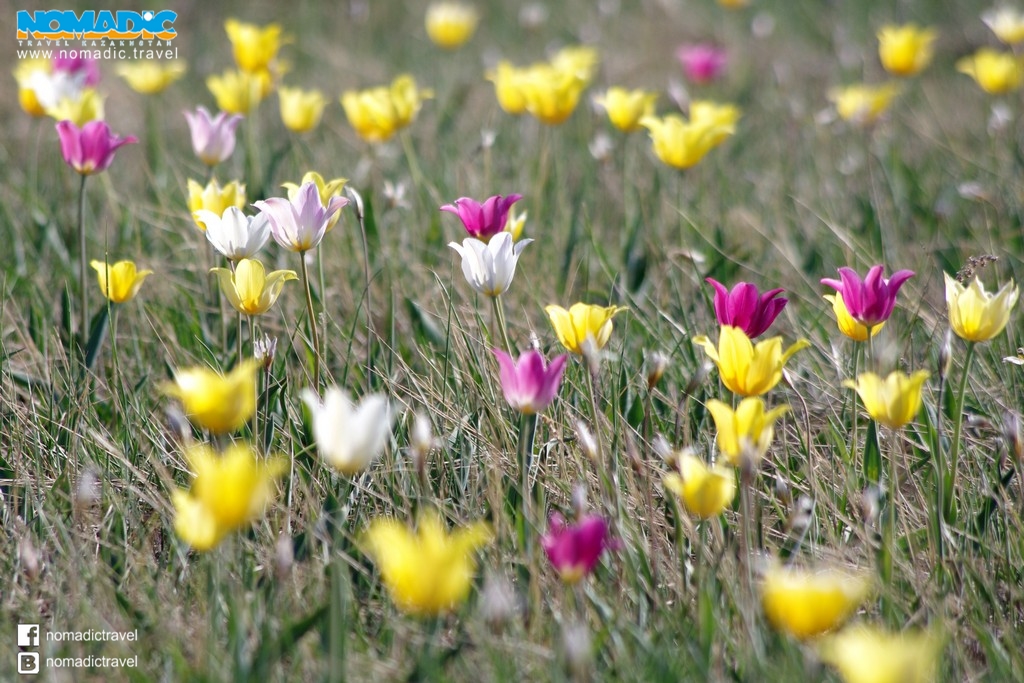 Program of the tour
Departure from Astana.Traveling from Astana to Korgalzhyn village (135 km, 2 hours). Arriving at the village. Visiting of the visit-center, where tourists can find out all information about the unique nature object – Korgalzhyn nature reserve (1 hour). Lunch in a café. Excursion to Shalkar, Koktal and Sholak lakes surroundings (90 km there and back), situated in the buffer zone of the Korgalzhyn reserve, till that very picturesque place where Nura River flows out of the Lake Sholak. Rest afield, among blooming tulips, taking photos. Wayback to Korgalzhyn, and then to Astana (135 km, 2 hours).  Arriving in the city.
Cost per person
| | | | | | | |
| --- | --- | --- | --- | --- | --- | --- |
| Size of group | 1 | 2 | 3 | 4 | 5 | 6 |
| Price, KZT | 136994 | 71396 | 49530 | 38597 | 32037 | 27664 |
The above-mentioned prices include: all the journeys by all-wheel drive bus according to the program of the tour, services of a driver and a guide-interpreter, visiting visit center of the reserve, lunch.
The above-mentioned prices do not include: food (café), the price of getting to the starting point of the route (Astana) and back.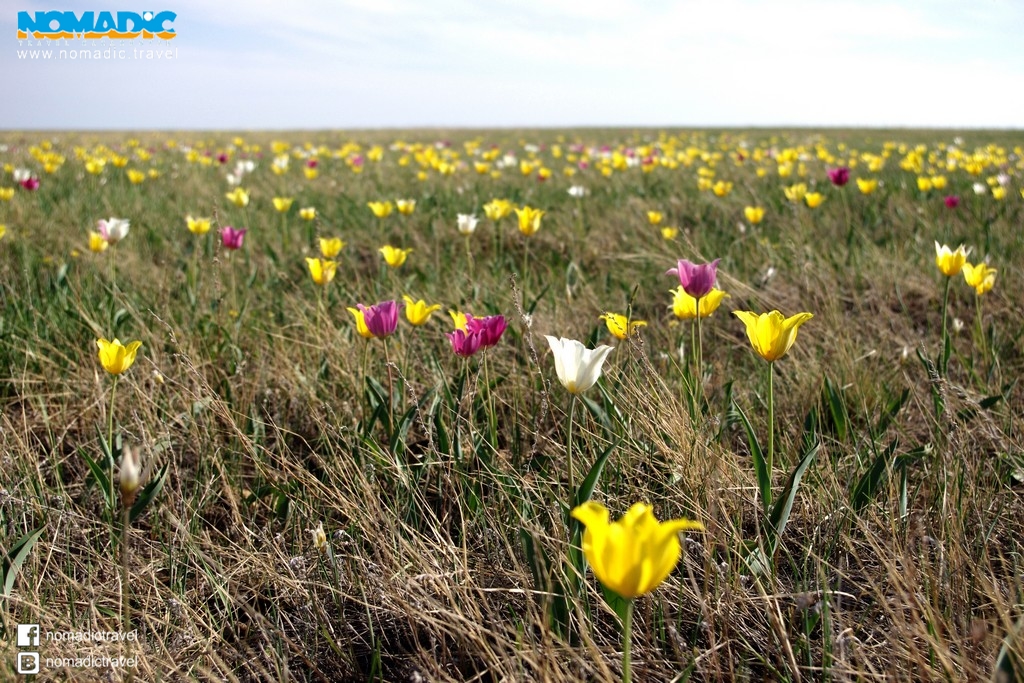 DISCLAIMER
The program of the tour might be changed due to the force majeure circumstances, including (but not limited to):
– official prohibitions on visiting specially protected areas (national parks, reserves, sanctuaries, etc.) due to epizootics or epidemics, fire-setting and other reasons;
– official prohibitions on visiting sites, located in the territory of the former Semipalatinsk nuclear test site and Kurchatov town, Saryshagan test site, Baikonur city and Cosmodrome site, and other areas with limited access;
– cancellation/postponement of plane, train and other transfers;
– extreme weather conditions (steppe fire, snowstorms, lasting rainstorms, etc.) and its consequences (washed out roads, snow drifts, damaged bridges, etc.);
– traffic restrictions (closures);
– other natural and administrative circumstances beyond the control of the company "Nomadic Travel Kazakhstan".