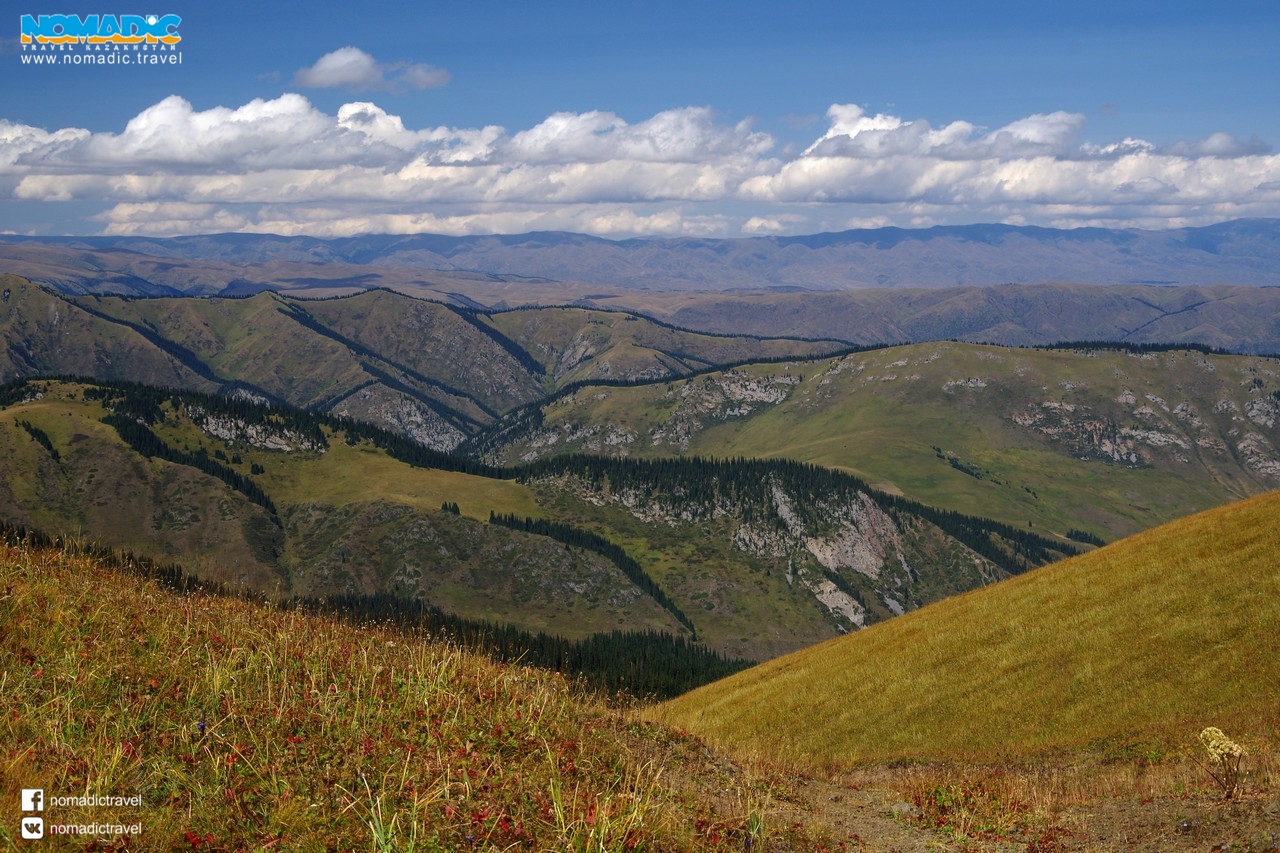 Day 1
Moving from Almaty to Baiseit village (140 km, 2.5 hours), lunch at a roadside cafe. Transfer to Lake Kaiyndy (144 km, 3 hours). A small walking tour to the lake (3 km, 1 hour). Transfer to Kurmety village (25 km, 1.5 hours). Accommodation in a guesthouse, dinner.
Day 2
Breakfast. Journey from Kurmety to the mountain shelter Besmoynak (13 km, 7 hours, climb — 1200 meters, drop height — 100 meters). Lunch at the halfway point (lunchboxes). Overnight in tents or, optionally, in the mountain shelter «Besmoynak».
Day 3
Breakfast. Journey to the Middle Kolsai Lake (7 km, 3 hours, a height drop of 550 meters). Setting a tent camp on the shore of the lake, lunch in the field. Bathing in the lake, photographing, free time. Dinner in the field.
Day 4
Breakfast. Journey to the Lower Kolsai Lake (7 km, 3 hours, dropping altitude — 400 meters). Lunch in the field. Passage to Kurmety village (6 km, 5 hours, climb — 300 meters, drop height — 400 meters). Bathhouse. Dinner.
Day 5
Breakfast. Moving from Kurmety to Almaty with lunch at a roadside cafe in the Baiseit village (288 km, 6 hours).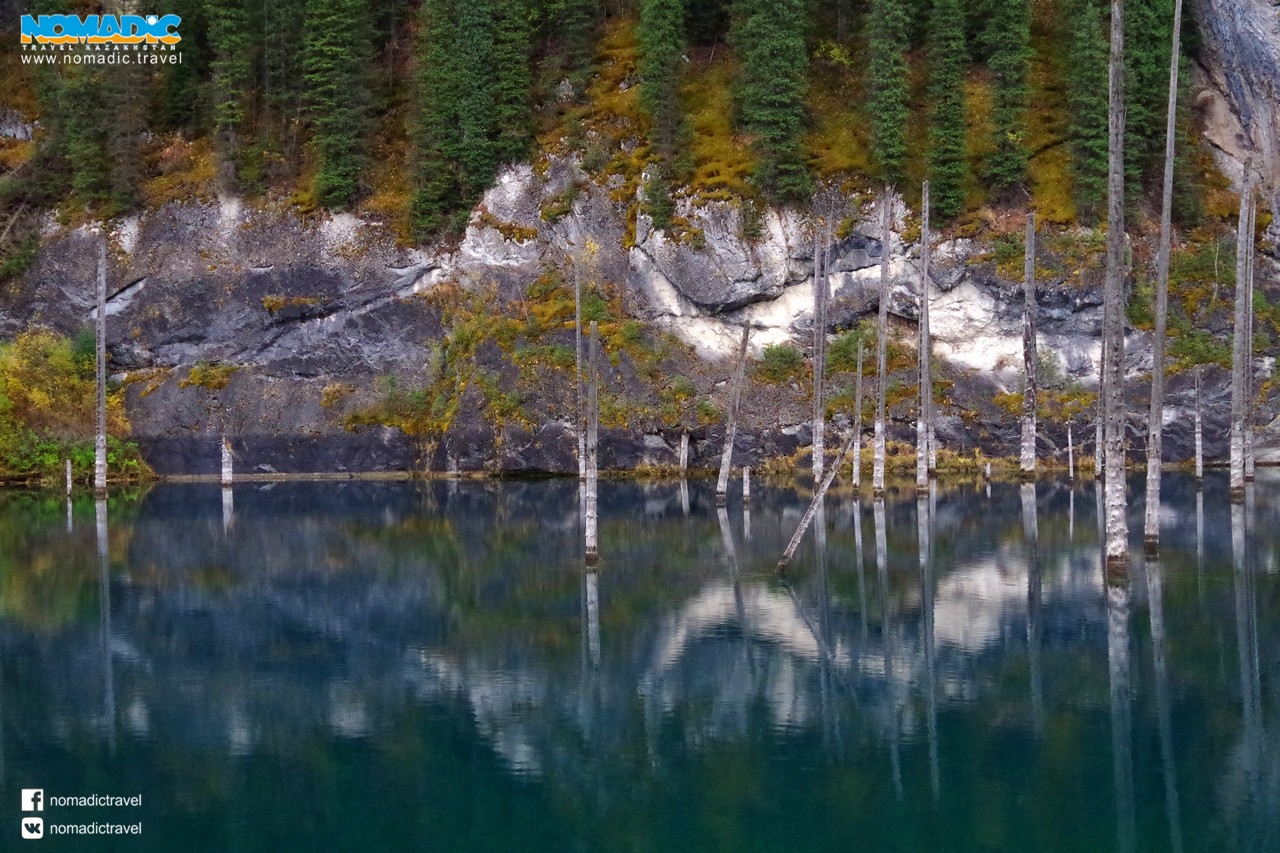 Cost per person
| | | | | |
| --- | --- | --- | --- | --- |
| Group size | 1 | 2 | 3 | 4 |
| Price, KZT | 304878 | 173534 | 129753 | 107862 |
The above-mentioned prices include: all transfers according to the tour program, service of a driver and a guide-interpreter, accommodation in guesthouses (double and triple rooms), meals, ecological taxes, rent of the touristic equipment.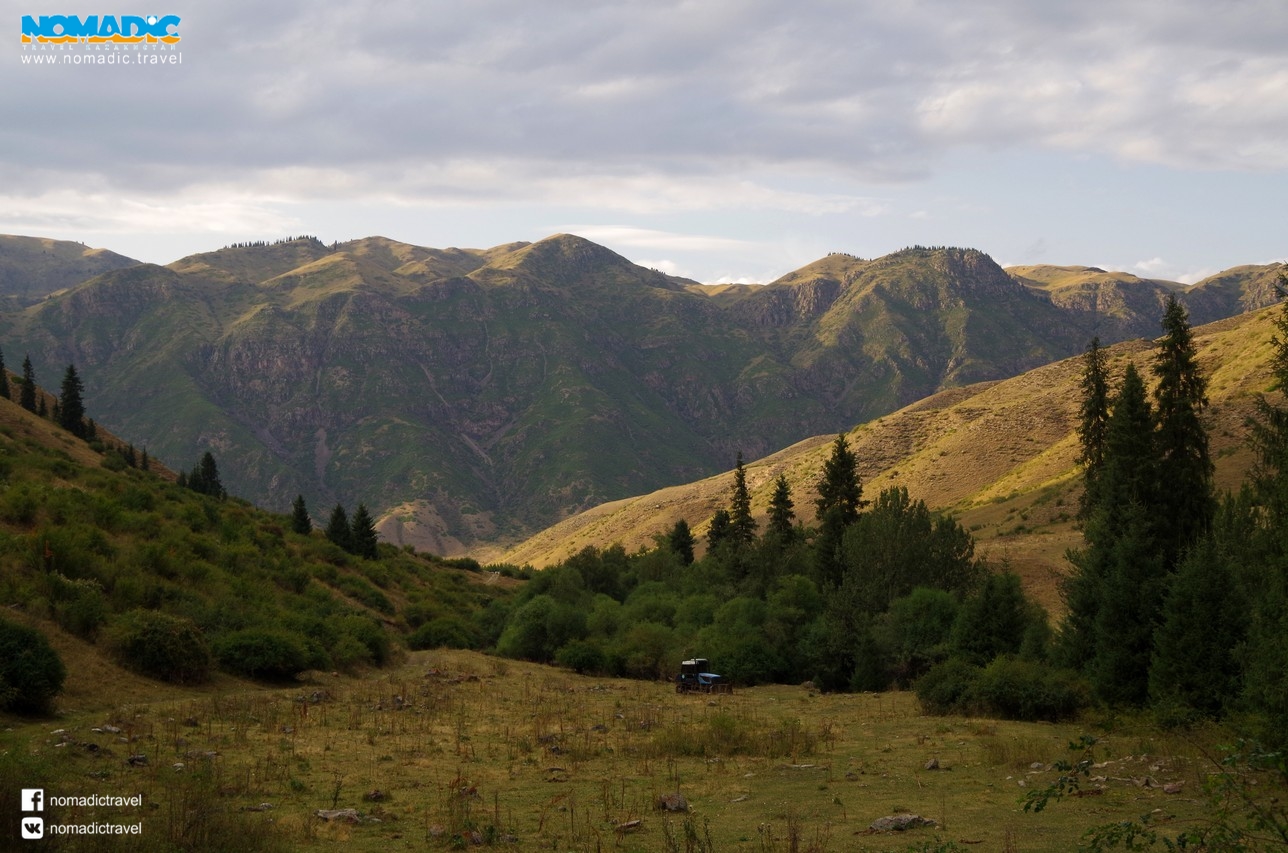 DISCLAIMER
The program of the tour might be changed due to the force majeure circumstances, including (but not limited to):
– official prohibitions on visiting specially protected areas (national parks, reserves, sanctuaries, etc.) due to epizootics or epidemics, fire-setting and other reasons;
– official prohibitions on visiting sites, located in the territory of the former Semipalatinsk nuclear test site and Kurchatov town, Saryshagan test site, Baikonur city and Cosmodrome site, and other areas with limited access;
– cancellation/postponement of plane, train and other transfers;
– extreme weather conditions (steppe fire, snowstorms, lasting rainstorms, etc.) and its consequences (washed out roads, snow drifts, damaged bridges, etc.);
– traffic restrictions (closures);
– other natural and administrative circumstances beyond the control of the company "Nomadic Travel Kazakhstan".