All history of Temirtau as a city, which was founded on the bank of the Nura river in the 30's of the previous century, is connected with industry development and natural resources exploration. In geologists' opinion, the location of Samarkandskiy settlement (that is how the town was named back then) could not give a better fit to be the future center of ferrous metallurgy. Even the name of the city, which means 'iron mountain" from Kazakh, speaks for itself.
During World War II this was the place where a metallurgy plant was evacuated. Later it grew larger and got the name of Karagandy metallurgy plant, which is considered the main enterprise of the city also nowadays. It is also one of the largest metallurgy plants of full stroke in the world. Right after the war, on October 1, 1945, Samarkandskiy settlement got city status and its new name, Temirtau.
Tourists may find many things interesting: both city's industrial giants and its rather well preserved old part, as well as the museum of local lore, winter garden and recently opened historico-cultural center of the First President.
Cost per person
Size of group
1
2
3
4
5
6

Price

, KZT
35088
17964
12256
9402
7690
6548
The above-mentioned prices include: all journeys according to tour program by all-wheel drive bus, services of a driver and an English-speaking guide-interpreter, entrance tickets.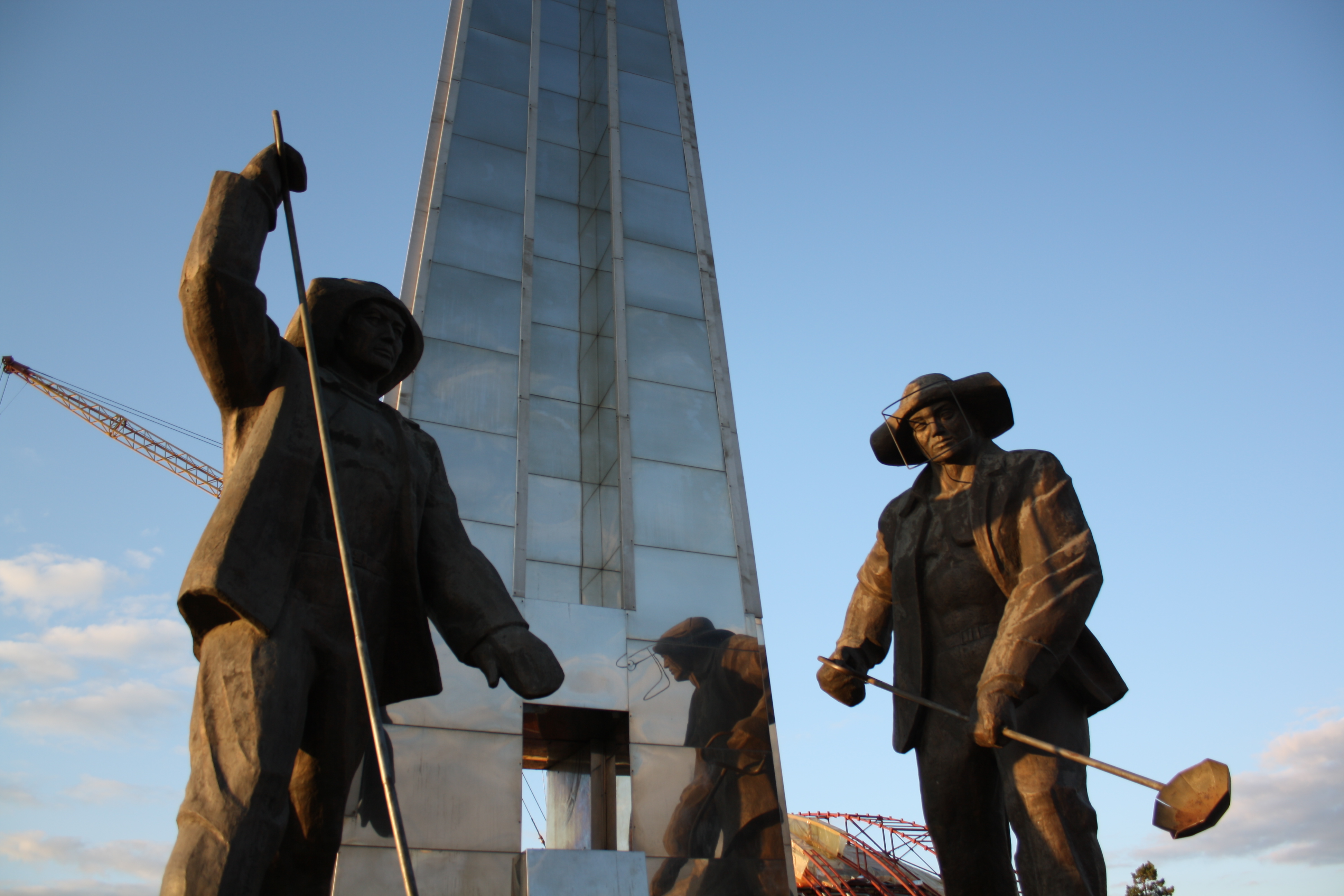 DISCLAIMER
The program of the tour might be changed due to the force majeure circumstances, including (but not limited to):
– official prohibitions on visiting specially protected areas (national parks, reserves, sanctuaries, etc.) due to epizootics or epidemics, fire-setting and other reasons;
– official prohibitions on visiting sites, located in the territory of the former Semipalatinsk nuclear test site and Kurchatov town, Saryshagan test site, Baikonur city and Cosmodrome site, and other areas with limited access;
– cancellation/postponement of plane, train and other transfers;
– extreme weather conditions (steppe fire, snowstorms, lasting rainstorms, etc.) and its consequences (washed out roads, snow drifts, damaged bridges, etc.);
– traffic restrictions (closures);
– other natural and administrative circumstances beyond the control of the company "Nomadic Travel Kazakhstan".