The Bugyly mountain oasis (or Darija, as it is usually named by Karaganda residents same as the neighboring railway station) – is an ideal place for those, who want to see extremely much within a short period of time. It is meant for those who want to see steppe sceneries, alternating with small mountain ranges, which are so typical for Central Kazakhstan, and get a truly unique impression of what Sary-Arka actually is.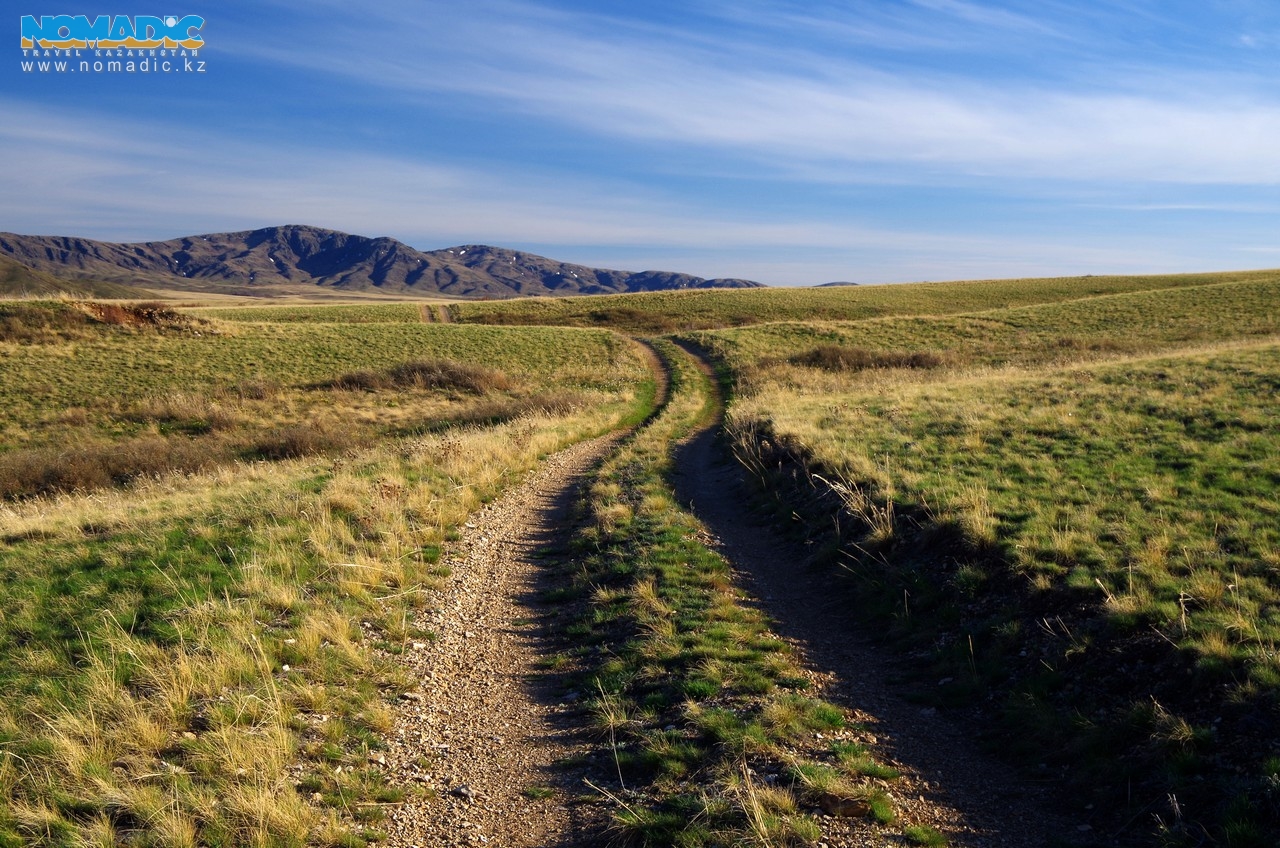 A couple of mountain ranges, rivers, springs and caves – all this is present in the Bugyly mountains. Due to the fact that these places are situated far from the big cities and roads and are insufficiently explored by the current moment, they are saved in their primeval beauty. As a consequence, here you can still see numerous species of animals and birds, including hares, foxes, wild boars, sociable plovers and even argalis, in their natural habitat.
Those who are interested in history will be glad to know that at the foot of the Bugyly mountains, less than 100 km far from Karaganda, they will be able to observe monumental sepulchers and ruins of the ancient settlement of the late Bronze age (XII-IX cc. B.C.), which are preserved in a quite good state.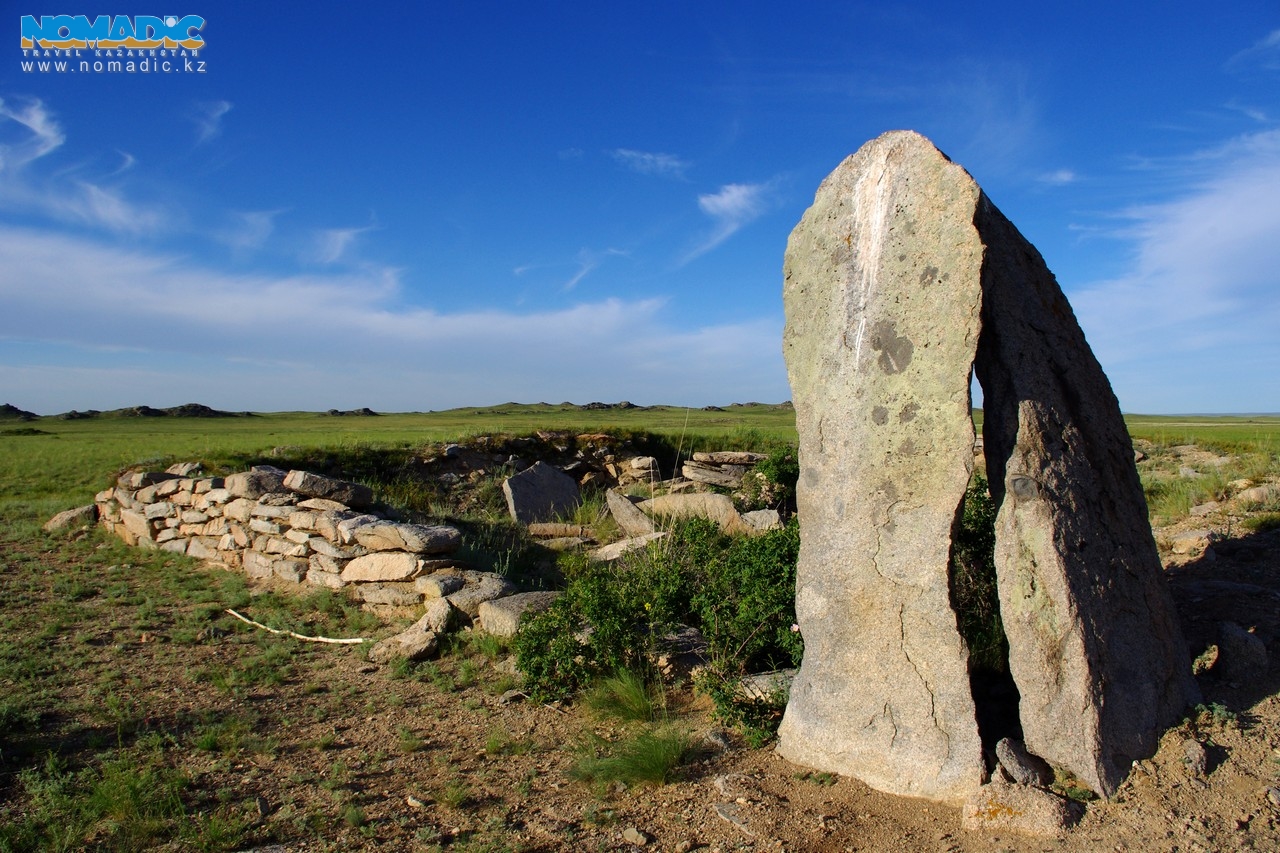 Program of the tour
Departure from Karaganda. Journey by minibus from Karaganda to Shopa river valley (120 km, 2,5 hours). Visiting the late Bronze age Bugyly necropolis (Begazy-Dandybai culture) including the chieftain's tomb. Journey to the campsite on the bank of Shopa river (4 km, 20 min.), lunch afield. Hiking along the slopes of the Kosmuryn mountain (there and back: about 12 km, 3 hours). Return to Karaganda (120 km, 2,5 hours).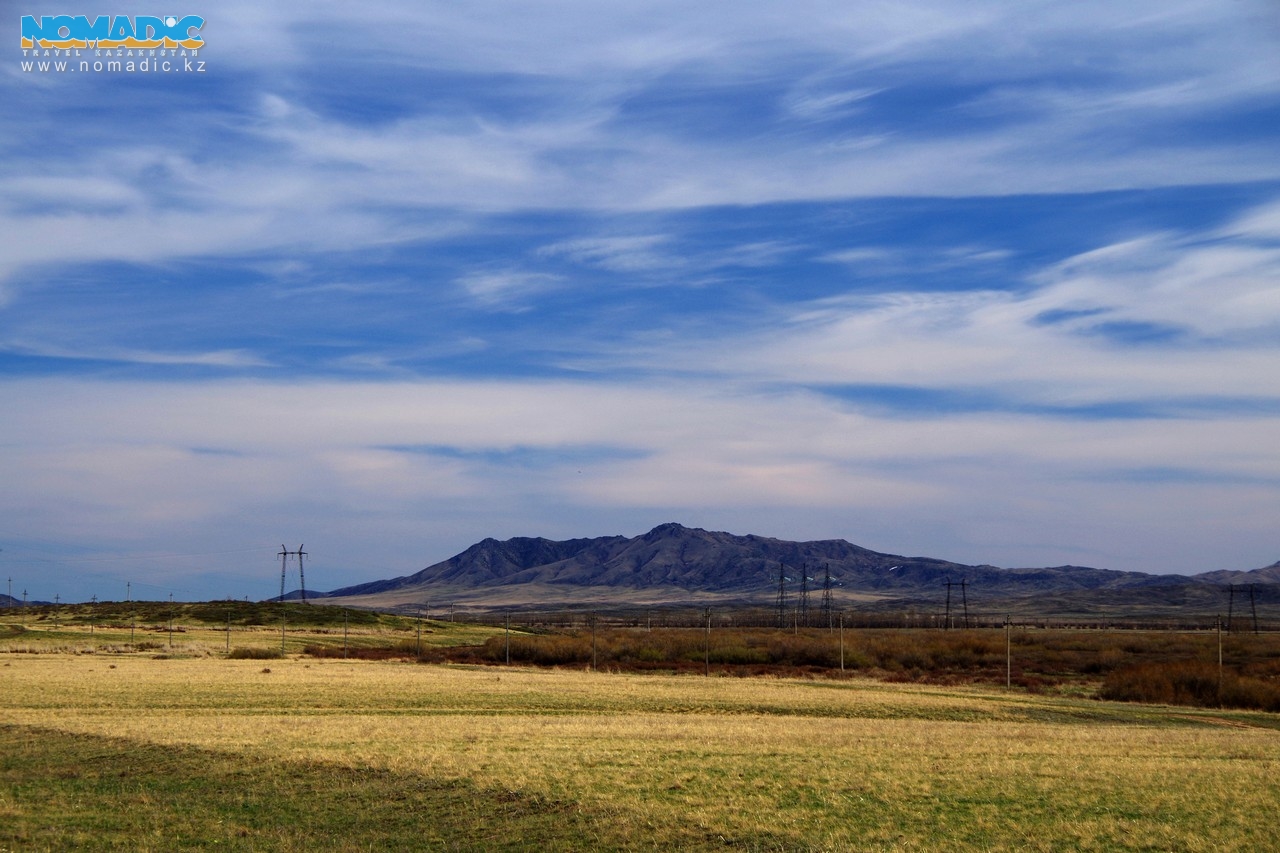 Cost per person
| | | | | | |
| --- | --- | --- | --- | --- | --- |
| Size of group | 1 | 2 | 3 | 4 | 5 |
| Price, KZT | 97174 | 51387 | 36125 | 28494 | 23915 |
The above-mentioned prices include: all journeys according to the route by all-wheel drive minibus, services of a vehicle driver and guide-interpreter, meals afield, rent of camping equipment (tents, sleeping bags, and sleeping pads).
The above-mentioned prices do not include: getting to the starting point of the route (Karaganda) and back.
DISCLAIMER
The program of the tour might be changed due to the force majeure circumstances, including (but not limited to):
– official prohibitions on visiting specially protected areas (national parks, reserves, sanctuaries, etc.) due to epizootics or epidemics, fire-setting and other reasons;
– official prohibitions on visiting sites, located in the territory of the former Semipalatinsk nuclear test site and Kurchatov town, Saryshagan test site, Baikonur city and Cosmodrome site, and other areas with limited access;
– cancellation/postponement of plane, train and other transfers;
– extreme weather conditions (steppe fire, snowstorms, lasting rainstorms, etc.) and its consequences (washed out roads, snow drifts, damaged bridges, etc.);
– traffic restrictions (closures);
– other natural and administrative circumstances beyond the control of the company "Nomadic Travel Kazakhstan".