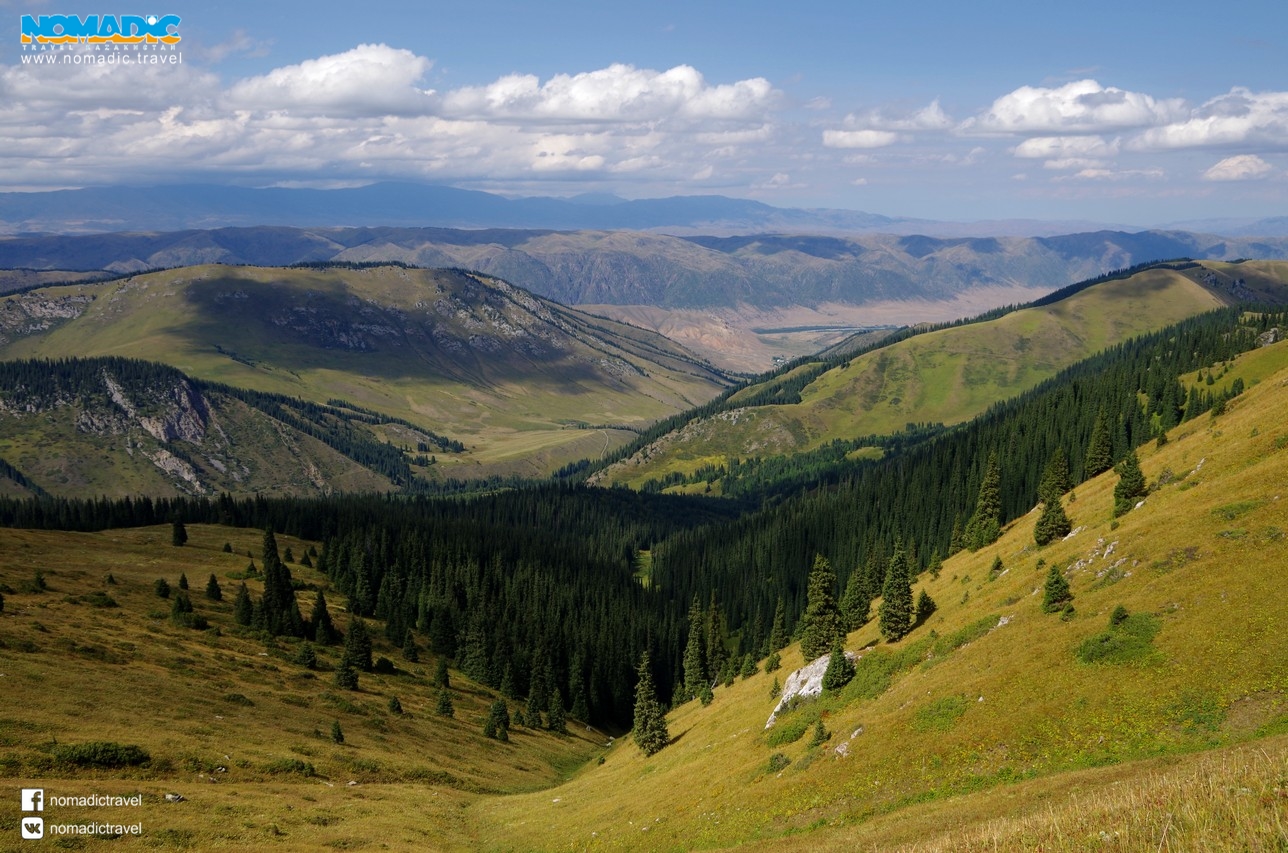 Day 1
Moving from Almaty to Baiseit village (140 km, 2.5 hours). Lunch at a roadside cafe. Transfer to the Lake Kaiyndy (144 km, 3 hours). A small walking tour to the lake (3 km, 1 hour). Transfer to Kurmety village (25 km, 1.5 hours). Accommodation in guesthouses. Dinner.
Day 2
Breakfast. Horse riding for the whole day from Kurmety to the Lower Kolsai Lake and further to the Middle Kolsai Lake (and back) with lunch afield on the shore of the Middle Kolsai Lake. Return to Kurmety, dinner.
Day 3
Breakfast. Transfer to the foot of the Besmoynak pass (10 km, 40 min). A walk to the mountain shelter «Besmoynak» through the first of the Besmoynak passes and back (7 km, 4 hours, a total climb of 350 meters, total height drop of 350 meters). Lunch in the field on a glade near the mountain shelter. Returning to Kurmety. Banya. Dinner.
Day 4
Breakfast. Moving from the village of Kurmety to Almaty with lunch at a roadside cafe in Baiseit village (288 km, 6 hours).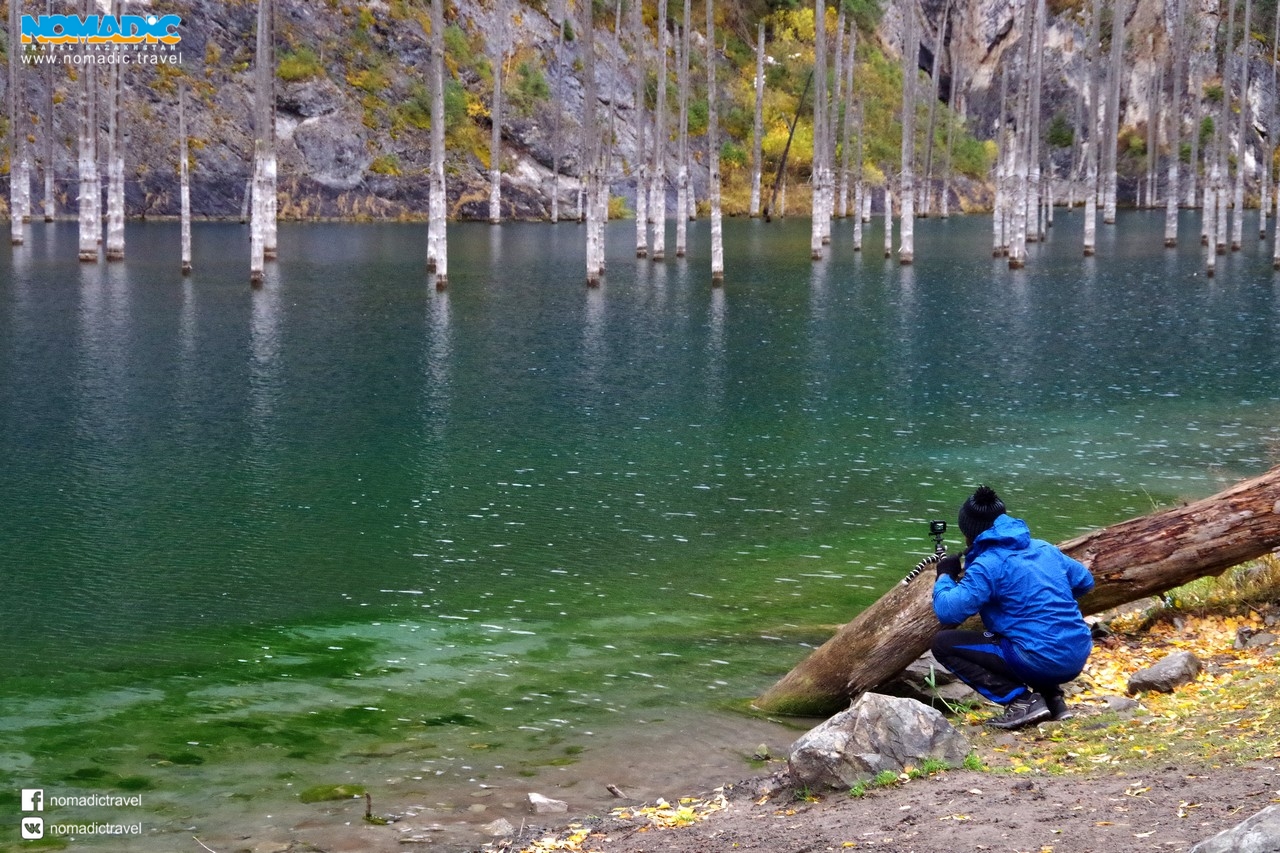 Cost of the tour

| | | | | |
| --- | --- | --- | --- | --- |
| Group size | 1 | 2 | 3 | 4 |
| Price per person, KZT | 473200 | 202650 | 140467 | 109375 |
The above-mentioned prices include: all transfers according to the program of the tour on all-wheel drive, driver and guide-interpreter services, accommodation in guest houses (double or triple rooms), three meals a day, environmental fees, rental of tourist equipment.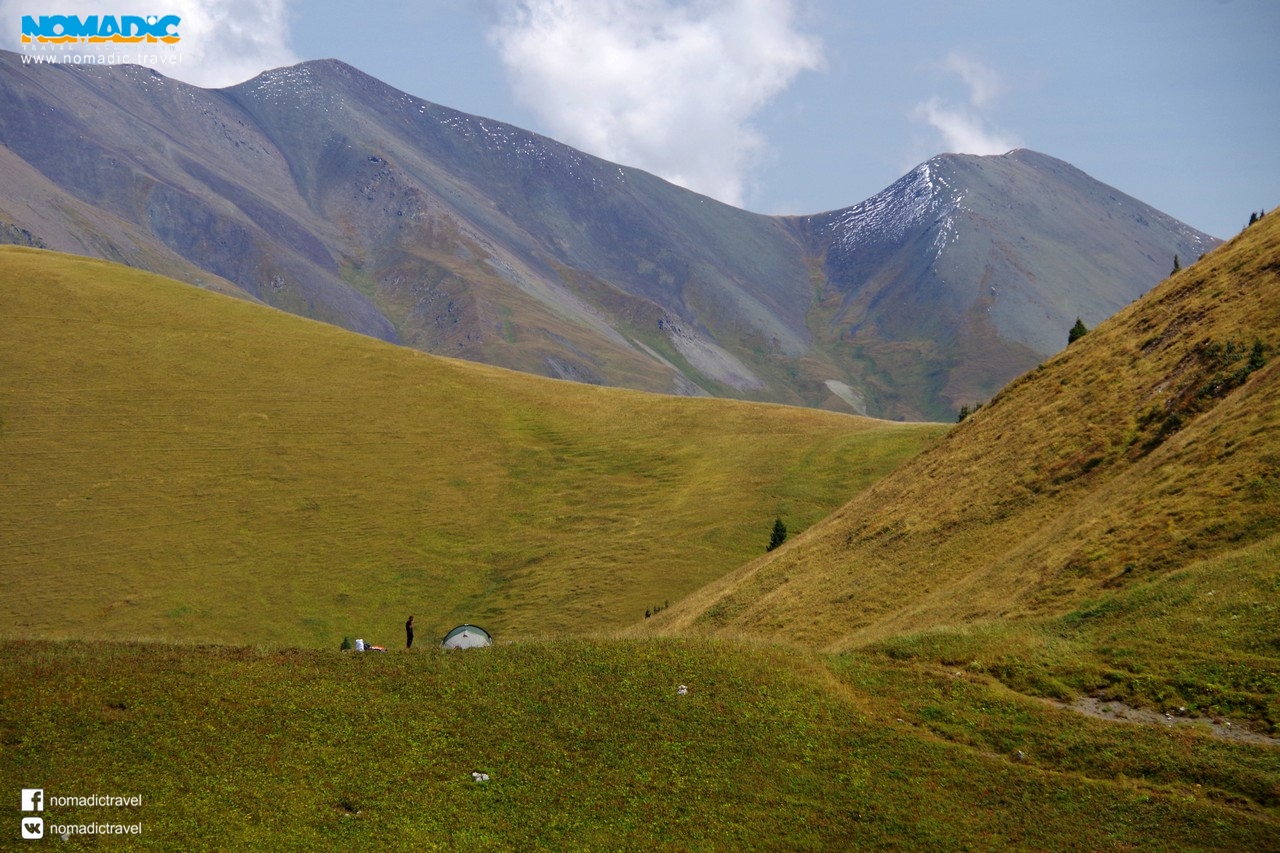 DISCLAIMER
The program of the tour might be changed due to the force majeure circumstances, including (but not limited to):
– official prohibitions on visiting specially protected areas (national parks, reserves, sanctuaries, etc.) due to epizootics or epidemics, fire-setting and other reasons;
– official prohibitions on visiting sites, located in the territory of the former Semipalatinsk nuclear test site and Kurchatov town, Saryshagan test site, Baikonur city and Cosmodrome site, and other areas with limited access;
– cancellation/postponement of plane, train and other transfers;
– extreme weather conditions (steppe fire, snowstorms, lasting rainstorms, etc.) and its consequences (washed out roads, snow drifts, damaged bridges, etc.);
– traffic restrictions (closures);
– other natural and administrative circumstances beyond the control of the company "Nomadic Travel Kazakhstan".